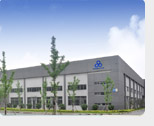 Qtech Integrated (S) Pte Ltd is a specialized high and quick-turn PCB prototype design, fabrication & assembly company in Singapore.
We have a team of a diverse synergy of experience & expert personnel from different aspect of PCB design, fabrication and assembly.

Our qualified and experienced design team use some of high-end CAD tools to design the PCB, our designers can also offers you valuable experiences in RF design, high-speed digital and analog design.
Our aims is to provide customer with good products, support & services in the shortest time and being cost-effective. Our customers comprise of big MNCs in USA , Europe, Japan, Singapore and China.